PRIVATE TRAINING SERVICES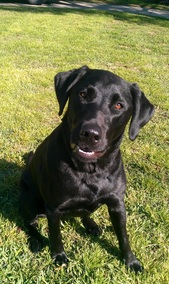 "Zephyr"
First of all, I come to you for the training sessions. All training session are at your home because this is where it all must start. If you do not have control in the home, you will most likely not have control out in the "real" world. Dogs tend to be their strongest in their home environment so this is where we must begin the process.

I can address any of the following behavior issues but I am not limited to this list and am comfortable working on any behavior that you want to correct:

۰ Mild Aggression
۰ Pulling on Leash
۰ Boundary Training
۰ Excessive Barking
۰ Resource Guarding
۰ Over-excitement or Jumping
۰ Door Rushing or Running
۰ Nipping or Biting
۰ Excitement Urination
۰ Housebreaking
۰ Crate Training
۰ Item Introduction
۰ Basic Obedience Training (come, sit, down, stay, sit/say, down/stay, leave-it, drop-it and leash walking, etc.)

Initial Evaluation and Consultation

A ninety (90) minute evaluation and consultation session is scheduled for each client to begin the training process. This gives me a chance to assess your situation and get to know your dog better. During this meeting, we will discuss what you want to accomplish with your training and we will put together a personalized training program to address all behavioral issues that you are having with your dog. Be prepared to start the training process immediately - I feel it is important to start building the foundations for training as soon as possible and believe in addressing issues without delay.

There may be additional charges for travel distance.


Follow-Up Sessions

After the Initial Evaluation and Consultation meeting, we will continue your training program with hour-long follow-up sessions. Again, these sessions will take place in your home (unless we decide to meet somewhere else due to specific training needs). The number of follow-up sessions is determined by what you want to accomplish with your training and how well your dog is responding to behavioral correction.

I prefer to have at least 4-8 follow-up sessions, usually at week intervals, for a determined time span. This gives me a chance to assess how the owner is doing with all the new information and techniques they have gained and to see how the dog is responding. Some situations will take more sessions and some will take less – each dog and owner are different and we have to adjust accordingly because you cannot put a set time frame on training or understanding.

There may be additional charges for travel distance.


Phone Consultations

Current clients can always give me a call if they are having problems. Some training issues can be corrected with a quick phone call and discussion. Always feel to call me if you are having any difficulties with your training process.


Gift Certificates

Need a holiday gift idea for the dog lover in your life? Know someone who wants (or needs) some dog training advice and education? Have a friend who will be bringing home a new puppy soon? Help them get started by giving them a BIG DOG Canine Behavioral Training Gift Certificate!

Whether it is for you, a family member or a friend, giving a gift certificate towards dog training is always a great idea to help enhance the relationship between owners and their furry family members.

Gift certificates are available for private one-on-one training and can be purchased for any monetary amount.

Once payment for the certificate is received (cash or check only), I will email you the gift certificate and you can print it out and give it to the recipient at your convenience.

If interested, please give me a call or drop me an email to get the process rolling!


---
CONTACT INFORMATION


"Scratch a dog and you'll find a permanent job." (Franklin P. Jones)